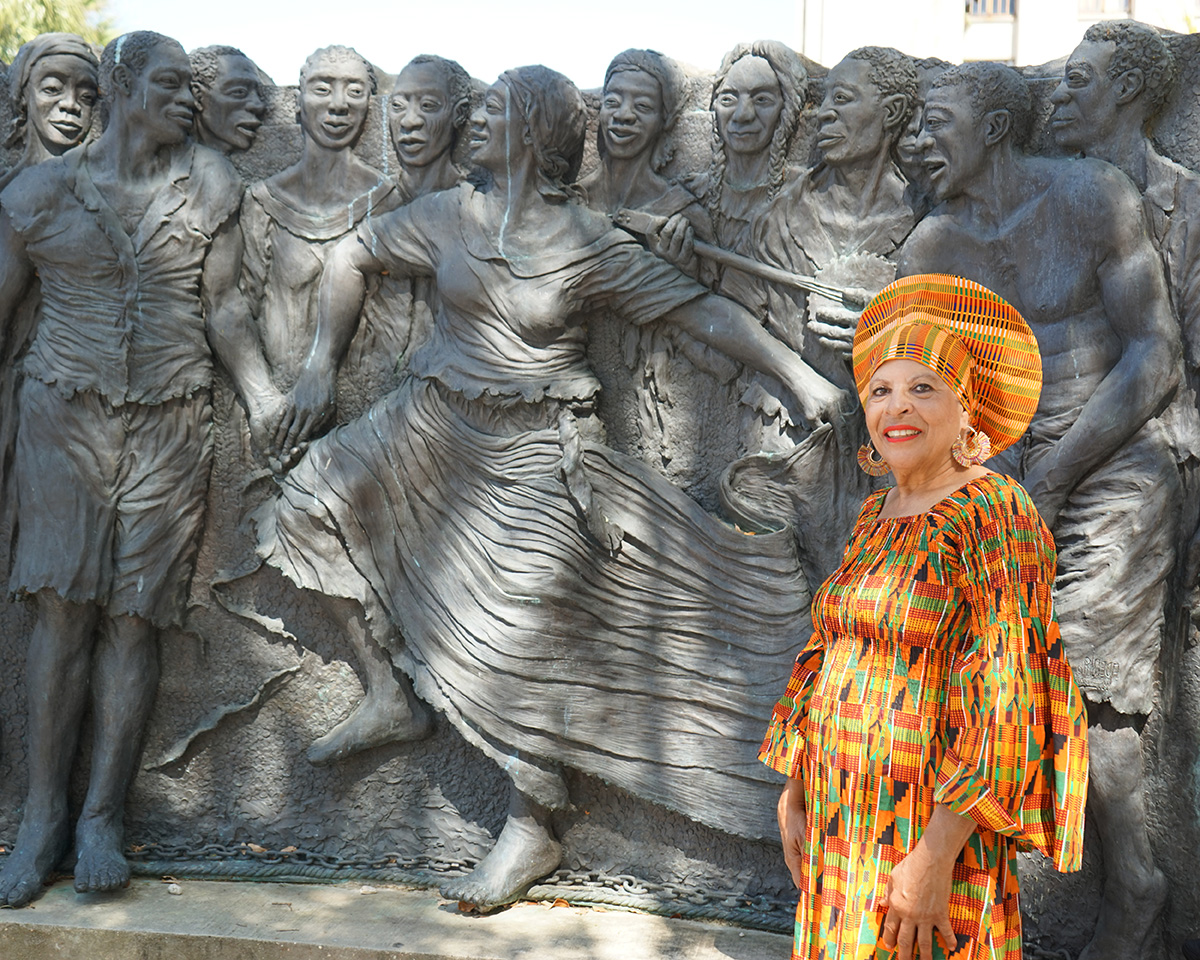 A Spiritual Journey through Afro Creole History, Voodoo, and Music
Join Our Sacred Stories for a one -of- a kind walking tour experience.  Our Spiritual Walk starts with an Ancestor Blessing and gives you an inside look at the history, traditions, and spirituality of this unique and living culture.  Our tour goes from Slavery to Freedom, Jazz to Jambalaya, and Congo Square to Gris Gris. This tour is a celebration of the accomplishments of the Afro-Creoles of New Orleans and their impact on the world.
Expect the inside story of New Orleans' Voodoo roots, rites, and rituals; our Hoodoo, Voodoo, Mojo & Magic, including the story of Marie Laveau, the most powerful Voodoo Priestess New Orleans has ever known. Learn all about dancing in a Second line and how it spread throughout the world, as well as the spectacular Mardi Gras Indians and other Black masking traditions like the Baby Dolls.  Our cultural roots are Indigenous, French, Spanish and African and every one of these groups forges the identity of this beloved city.
MORE ABOUT THE TOUR
The tour is 2.5 hours long and starts and ends in front of Congo Square. It begins with the ritual of pouring libations to our Ancestors.
For the comfort of our guest this is a small group tour company so book early for one of 15 spots available daily.  We will work to accommodate extra family or guest for the total of 18. You must reserve your spot at least 24 hours in advance.
Price is $35.00 for adults and teens. Children 12 and Under are $20.00 and infants are free.
Dress comfortably as our weather can be interesting.