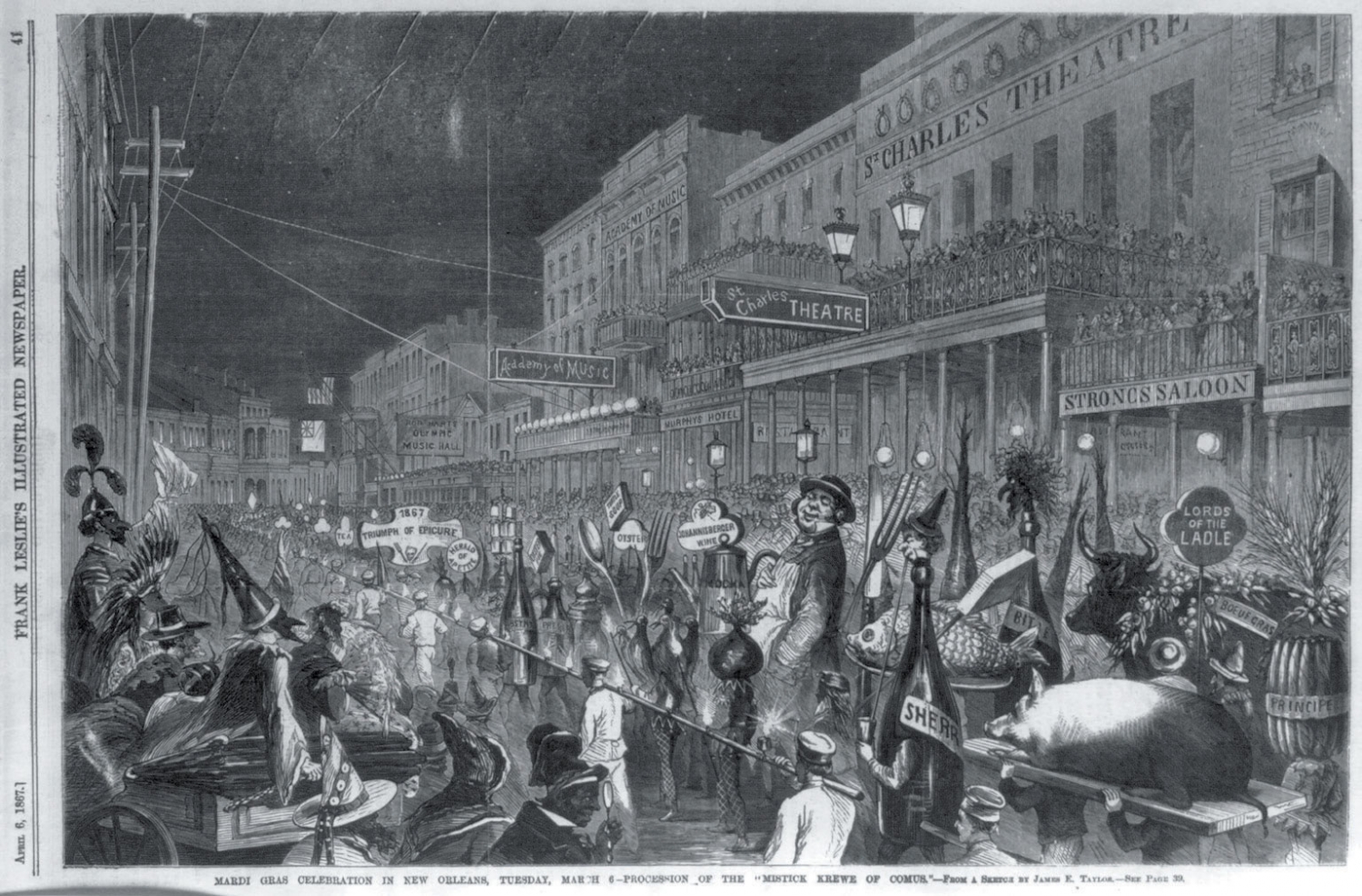 Sinful and Sacred Tour
Come along for a sensational look at the duplexity of New Orleans' history, culture and traditions – a city that takes pride in scandal. Born in a con game and wearing a mantle of piousness, this city was wrapped in sloth and immorality from the beginning. In addition to its Catholic roots, New Orleans is famous for its Voodoo rituals, Hoodoo Saints and Mojo bags. It's a city where spirituality takes on a whole new meaning.
Take a walk through the French Quarter and learn of the history of legalized prostitution, a never caught serial killer, rampant crime and pervasive gambling – all which thrived under the watchful eye of the Catholic Church.
***Some of this content is not suitable for children. Parents may bring their kids at their own discretion.
MORE ABOUT THE TOUR
The tour is 2 hours long and starts on the Moonwalk by the river, directly in front of the Washington Artillery Park. It ends at the Lalaurie Mansion.
For the comfort of our guest this is a small group tour company so book early for one of 15 spots available daily. We will work to accommodate extra family or guest for the total of 18. You must reserve your spot at least 24 hours in advance.
Price is $29.00 for adults and teens. Children 12 and Under are $15.00 and infants are free.
There is a $10 non-refundable deposit due at booking, with remainder due at start of the tour.
Dress comfortably as our weather can be interesting. We also recommend bringing water or other beverages to stay hydrated during the tour.